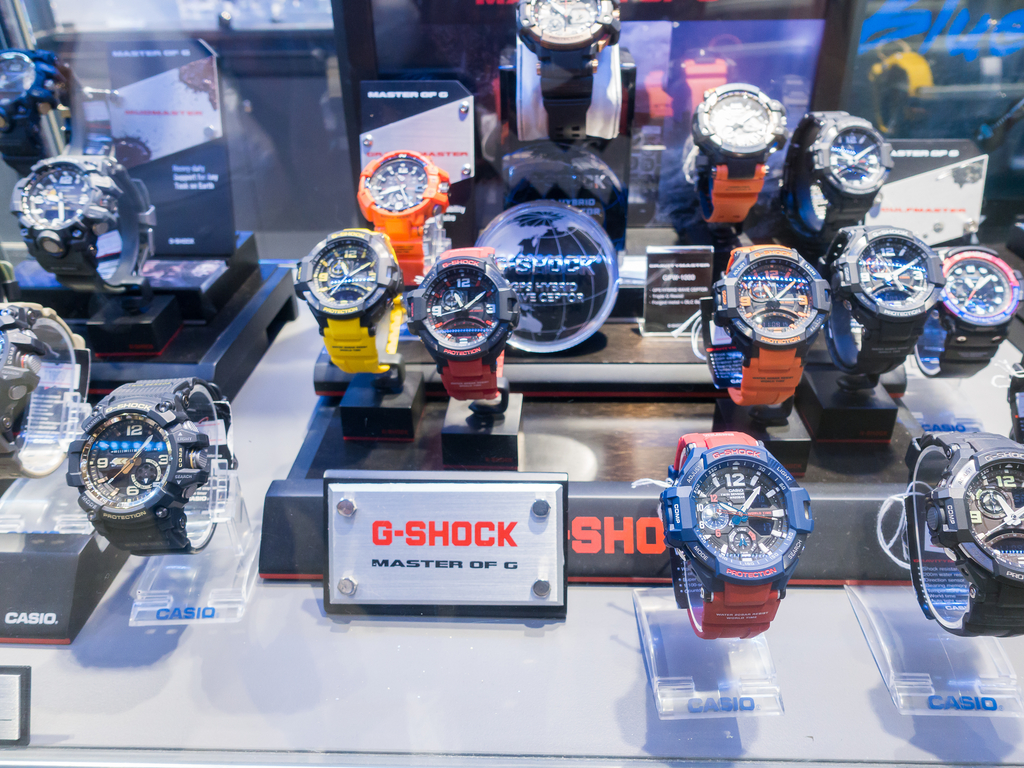 If you're looking for incredible watches, G-Shock is bound to have something for you. But before you go shopping for the perfect one for your needs, it might be worth reading a little bit about their history first – it might help you to better understand why these watches are so desirable.
The birth of G-Shock
The plans for the G-Shock in particular first came about in 1981 when an engineer at Casio, Kikuo Ibe, accidentally dropped and broke a pocket watch that his father had given him. This simple mistake led to the idea that would spawn a revolutionary watch design – and one of the company's most popular ranges to date.
It was conceptualized as a watch that would have a 10-year battery life, 10 bar water resistance, and the ability to survive a fall of 10 meters. As a result, it was to be marketed as having "triple 10" resistance, and Kikuo selected a team of 3 individuals to work on the theory.
After over 200 failed attempts, a breakthrough finally came when the function of a rubber ball was considered. Kikuo discovered that the center of the ball doesn't suffer the effects of shock during a bounce, and this was then implemented to the conceptual design. Finally, in 1983, the first G-Shock watch was launched.
Moving forward
The first model was the DW-5000C, a shock-resistant design with 10 layers protecting the quartz timekeeping module inside. This included a urethane rubber bumper, hardened mineral glass watch crystal, a stainless steel case, and more. All of these protective features helped to create a watch that could easily survive a little fall.
It was first released in Japan, but with little success (due to the popularity of dress watches), they moved to promote it in the American division of Casio instead. While the company was at first accused of false advertising (due to the fact that viewers simply couldn't believe how tough it actually was), tests on the product revealed that the DW-5000C was in fact as durable as advertised – which helped it to gain popularity.
By 1998, there were more than 200 different G-Shock models, with worldwide sales at 19 million units. On the first of September in 2017, Casio celebrated its 100 millionth shipment of G-Shocks worldwide; proof that the concept of a durable, tough watch was exactly what the world needed.
G-Shock watches you should check out
There are plenty of great G-Shock watches out there for you to choose from, but we'd suggest that you take a look into models like:
• G-Shock GMW-B5000D-1 Full-Metal Stainless Steel
• G-Shock GW-N5610-1 Solar Digital Sports Watch
• G-Shock GWG-1000-1A3 Mudmaster Solar Analog-Digital Watch
• G-Shock GW-5000-1JF Origin Tribute Screw-Back Watch
• G-Shock GA-100-1A1 Large Analog-Digital Watch