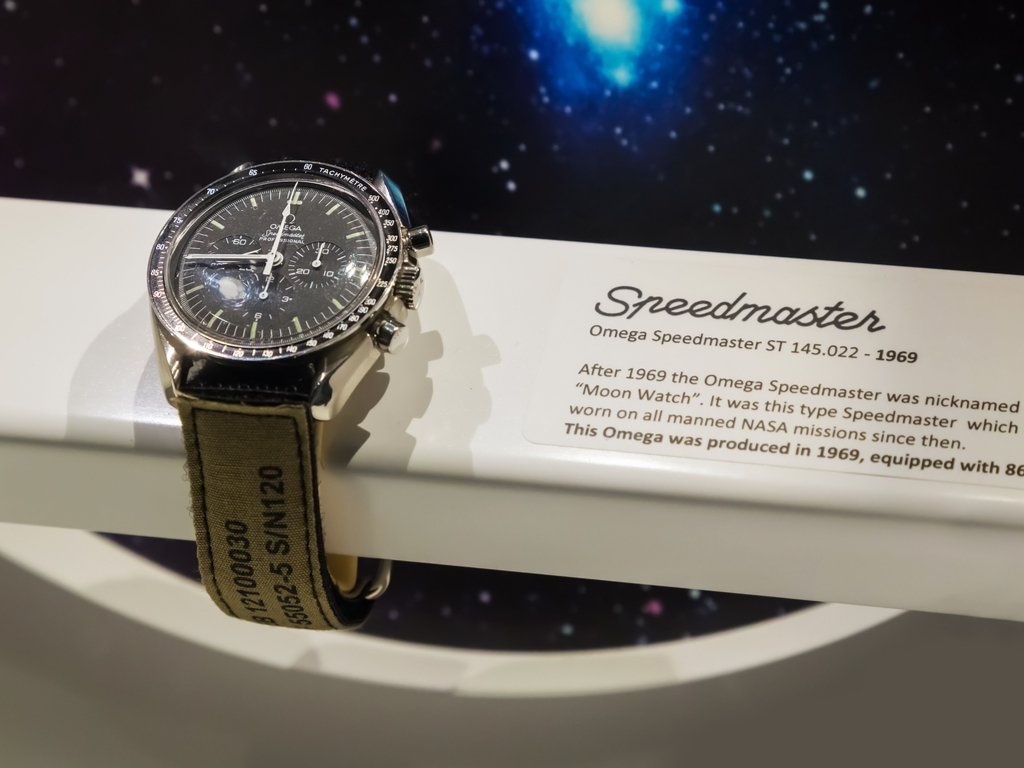 Omega Speedmaster "Broad Arrow"
Just like the other watch we'll mention in this article, this Speedmaster was auctioned recently. While this might not be the most expensive Omega ever auctioned, it's still really significant. This specific model broke the record at Phillips Geneva, being sold for $408,500. This 1958 edition was a rare and early Omega which helped it to garner such a high price. It is easily identified by the famous design which includes a black dial with Broad Arrow hands.
Codenamed "Broad Arrow", this is a beautiful watch belonging to the Speedmaster series. But, why do we include this watch when there is another which has sold for over a million? Well, you just need to scroll down to find these. But, this watch smashed the initial estimates and broke the auction record at the time.
Omega Stainless Steel Tourbillon 301
Now, this is a much more significant watch. At the time of its auction, it was the most expensive Omega watch to ever be auctioned. This specific model was auctioned by Phillips in Geneva back in November 2017. The watch grossed 1.43 million US dollars. What made this specific model so special, that it managed to reach that price?
Well, this isn't a plain Tourbillon. This specific model dates back to 1947, and it was one of the first tourbillons ever made. And, while the estimates for the sale were around 100,000 Swiss Francs, the actual figure went past the 1,400,000 mark. The historical significance is thought to have captured the attention of private investors who led to this huge figure which was record breaking. At time of writing, this is the most expensive Omega watch that has ever been sold at an auction.
Conclusion
These are the most expensive Omega watches ever to be sold at auctions. We wonder if these eye watering figures will ever be surpassed, but it will take some doing to beat the eye-watering figure of 1.4 million dollars. Omega continues to be one of the most sought after luxury watch brands, and their watches remain highly coveted. They are a premium watchmaker that invests heavily in marketing and celebrity endorsements to ensure that their prestigious history is kept alive in the present.