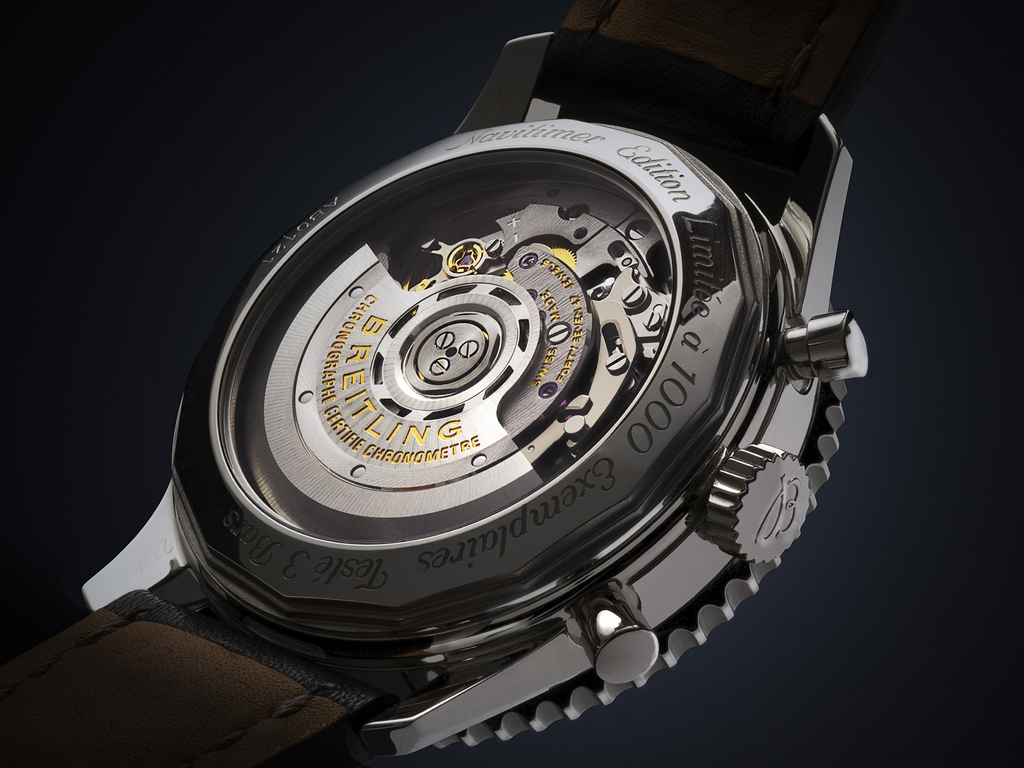 Movement
The Breitling company has often pushed the limit of what timepieces are capable of, and they have played a crucial role in the invention of several industry-changing models. Most importantly, they were vital in inventing the self-winding chronograph pushpiece in 1969 and have become one of the most exclusive manufacturers of this device.
Cases
As previously mentioned, Breitling cases are designed to handle anything that the wearer can throw at it. They are built to survive even the most extreme missions. That being said, these cases need to provide both maximum protection from impacts, while maintaining details and precision. They must also withstand extensive wear and use while delivering the technical specification Breitling wearers have come to expect.
Dial
Breitling watch dials are made with the highest in aesthetic sophistication. They play on both hollowed out and raised surfaces and features meticulous fishing. These watches are made to cutting edge down to the most minute details. In order to achieve this precision, Breitling combines both traditional handmade skills with the latest in watchmaking technology. Each dial is designed to provide maximum readability at a glance and is made to mimic the aviation equipment instrument panel.
Quality Control
To guarantee that all Breitling products live up to the highest aesthetic and technical standards, they must undergo rigorous testing and quality control. The company only works with the finest material suppliers and entrust their production to certified watchmakers who use the latest and greatest watchmaking equipment. They have also initiated some of the most rigorous testing procedures in business and go to great lengths to ensure that their watch meets all the highest quality standards.
Research
Over the years, the Breitling company has established its name by creating countless inventions and making technical improvements to what was once considered standard equipment. They continue to push watchmaking to the limits and invest lots of time and money into their research and development division. They staff this branch of the company with the finest specialists in the business and equip their staff with the most technologically advanced equipment in the industry.
Conclusion
So, the burning question remains are they handmade? The answer to that question is both "yes" and "no". Breitling uses some of the highest tech equipment for certain machine parts that are very difficult to produce by hand. However, once those precise parts are machined, the majority of the production and assembly is done by hand. The attention to detail is just one of the reasons why Breitling watches are so coveted among collectors.