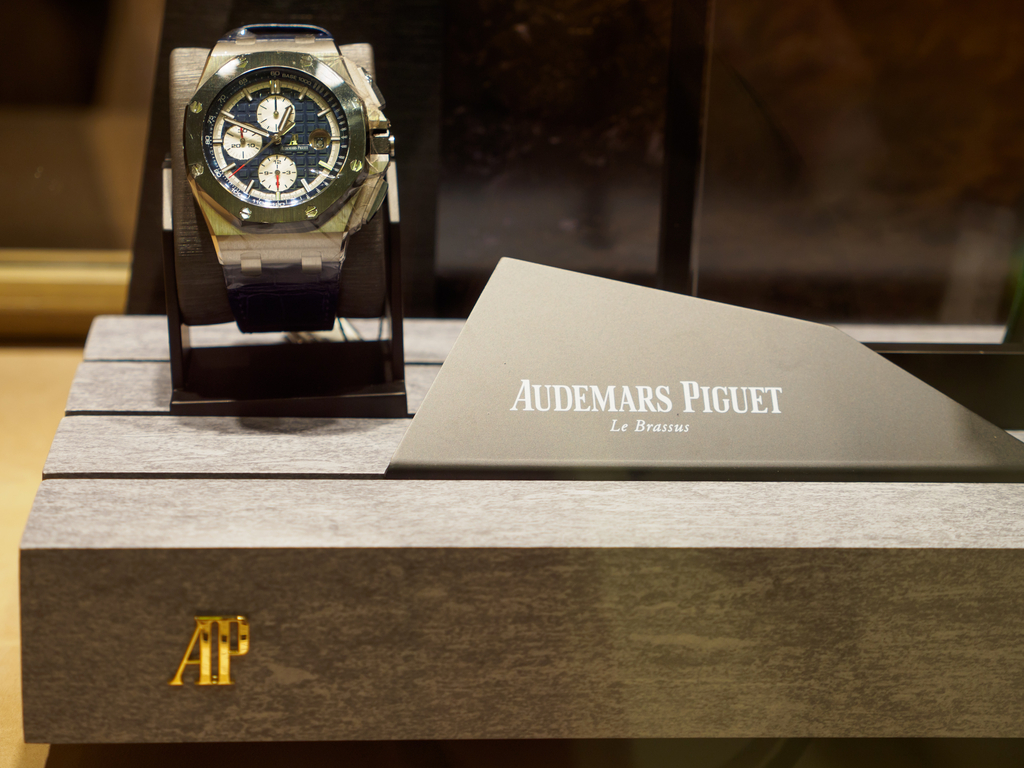 A good watch is a part of a man's signature style. The refined accessory will ideally complement your business attire and your casual outfits. You get a classic piece that will never go out of style with purchasing a luxury watch.
However, investing in a luxury watch isn't only seen as a way to enhance your style. The classic accessory is crafted with top-tier materials by skilled artisans under strict quality control procedures. Crafted with the utmost attention to detail, the watch guarantees quality and longevity.
Audemars Piguet is one of the brands that offer luxury watches on the market. The sports watches feature a modern design, with exquisite details to complement your style. The Audemars Piguet watches cost tens of thousands of pounds and even more, depending on the model you chose.
Why are Audemars Piguet watches so expensive? This post explains everything you need to know about this brand and its pricing. After reading it, you will understand how this luxury brand shapes its prices.
The brand
Audemars Piguet is a luxurious watch brand based in Le Brassus, Switzerland. The premium mechanical watches have a distinctive appeal, a signature style for this brand. What started as a watch factory in 1875 turned into a prestigious brand recognized worldwide.
Royal Oak became the most popular watch in 1972 due to its dedicated craftsmanship and premium materials. The top-quality accessory strengthened the brand's reputation, making Audemars Piguet a leader in the luxury watch industry. Today, some of the models within the Royal Oak range reaches an impressive price point of £75,000.
Why are Audemars Piguet watches so expensive?
Audemars Piguet watches are expensive because of the world-class materials, craftsmanship, and exquisite design. The price tag reflects the effort and dedication to craft the most prestigious watches on the market. The elegant watches will stand the test of time while enhancing your signature style and giving a professional note to your look.
Craftsmanship
Audemars Piguet highlights the crafting process, hiring skilled horologists to craft timeless pieces that will stay for years to come. With luxury watches, it takes months and even years to create a quality piece.
Mechanical watches contain many tiny parts, which need to be put together by hand. A highly skilled team will work on each piece to ensure every single detail matches the high standards, so the process is time-consuming.
Cheap watch brands can achieve lower prices due to the lack of quality control. They don't hire skilled and reputable experts in the industry to craft their watches. Instead, the cheap watches are mass-produced by unskillful workers. Consequently, inferior products will have noticeable flaws and won't be durable.
Knowing that professionals will craft Audemars Piguet with the utmost attention to detail, expect your precious piece to serve its function for decades. The prestigious watch won't need frequent repairs to tell the time properly.
Higher resale value
An exquisite Audemars Piguet watch isn't only a classic addition to your refined watch collection. Since the brand doesn't mass produce its products, the low quantities will result in higher prices.
Knowing that the value will remain stable over time, many consider a luxury watch the perfect investment. The prestigious watches are made of fine metals, whose value will rise over time.
In addition, a reputable brand name adds value to the product. Luxurious watch collectors don't mind splurging on vintage models, so your AP watch will be seen as a precious collectible one day.
On the other hand, the cheap models won't keep their value. They are made of cheap materials such as plated alloys and plastic, which won't be valuable if you want to sell them in the future. Since the cheap brand has already mass-produced many watches, your piece won't be unique or recognizable.
Style
A long time ago, the sole purpose of a watch was to tell the time. Nowadays, a watch is a classy accessory that will complement your personal style. Nothing looks better on a strong manly hand than a luxury watch with superb details.
Audemars Piguet watches come with a timeless design that will become part of your signature style. The Royal Oak is a highly popular model that will perfectly fit your accessory collection due to its versatility.
People were looking for a watch that they could wear on any occasion. They wanted a watch that could follow their daily lifestyle and fit more elegant outfits. The skilled artisans developed the iconic watch to suit the customer's needs. The signature design features an octagonal head with a statement band designed to flatter a man's strong wrist.
Status symbol
A luxury watch is a symbol of wealth and authority. This vital accessory will show your status subtly and let everyone know that you have a refined taste. AP is a luxury brand that doesn't need to be flashy to be recognized. People that appreciate details will recognize the brand, perceiving the wearer as a reputable person with excellent taste.
Family heirloom
Luxury watches are a valuable keepsake that will last for years to come. Despite the material value, the watch comes with emotional value. The durability and timeless design allow fathers to pass their watch to their sons. A man will treasure his heirloom watch, knowing that it was his father's or grandfather's favorite signature piece. Even if your favorite person isn't there anymore, the watch will remain a precious memory of them.
Conclusion
The craftsmanship behind Audemars Piguet watches justifies the price tag. When you purchase a luxury watch, you won't only get a device that tells the time. You get a classic accessory that will compliment your looks and never go out of fashion.
The AP watches will show off your status and subtly show off your refined taste. In addition, you will know that you have a durable piece made of fine materials that will stand the test of time. Moreover, a prestigious watch from the Audemars Piguet collection will become a precious keepsake and a part of the family heirloom.