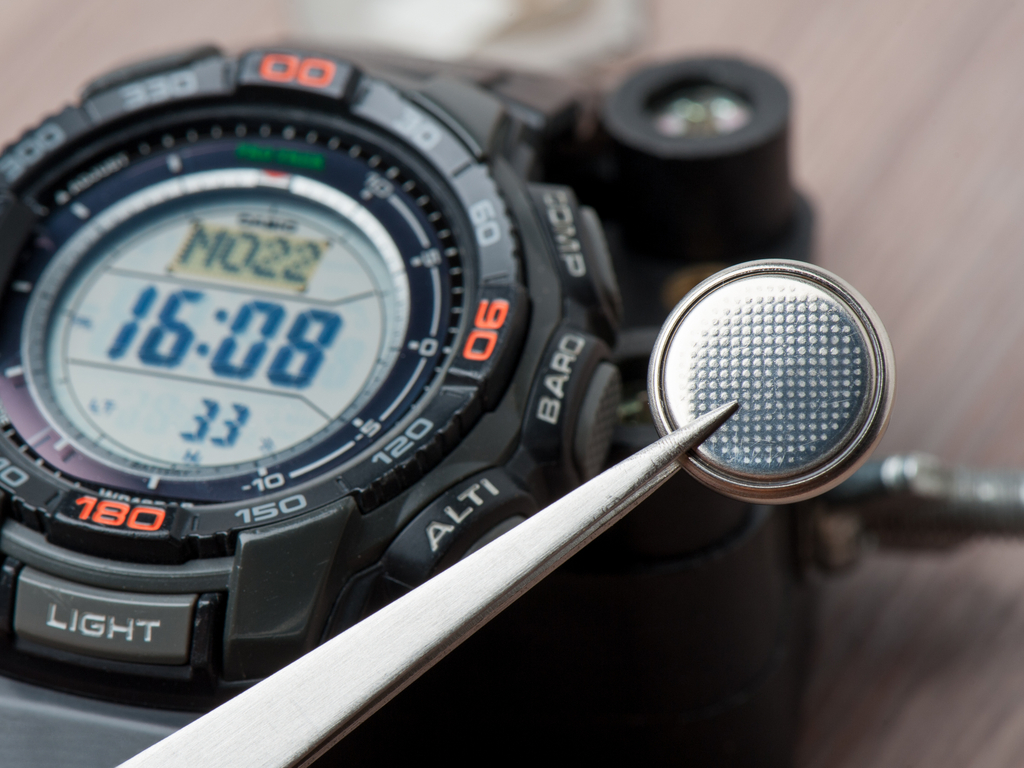 Casio is well known in the digital watch world, thanks to their affordable costs and high quality timepieces. Being an industry leader for both these and other similar products for decades (including electronic calculators), it should come as no surprise that many of their models have some of the longest battery lifespans on the market.
How long do Casio watch batteries last?
If you're looking for long lasting digital watches, Casio have a wide range to suit multiple budgets that you might want to consider purchasing. Many of the company's timepieces are designed to be efficient with their battery usage; with the majority of their watches having roughly 10 years' worth of battery life with normal use.
This isn't all that common among digital watches. While some may have a maximum of 10 years, it's far more likely that they'll last around 5 years, especially with regular wear. Knowing that Casio offer watches with batteries and advanced technology to help them last is an exceptional feature that's a deal breaker for most people hoping to own a great digital watch.
The best part is that when the battery does eventually die, all you'll have to do is buy a replacement from Casio, switch out the old one, and give your timepiece new life for another 10 years – in most cases, it's just that easy. Plus, these watches are often made to be durable and functional too, so if you continue to replace the batteries when needed, yours could last you a lifetime.
Casio watches to consider
There are a wide variety of excellent watches from this brand that have long lasting batteries, so it's well worth checking out a few of their models to get a better idea of what's in store for you. When shopping for Casio watches, you may want to research:
• Casio G-Shock DW-5600
• Casio GBD800UC-5 G-Shock
• Casio GA 100-1A1 Military Series
• Casio CA53W-1 Databank
Solar powered Casio watches
While the batteries in the watches above will certainly last a good while before being replaced, some people may prefer to get a solar powered model instead. The good news is that Casio have you covered in this too, with a variety of options for you to choose from; such as the Casio Master of G Digital Quartz Solar Watch or any of the absolutely incredible Edifice timepieces in the EQS-900 series.
Conclusion: For long-lasting digital watches, Casio is the best pick
There might be a number of companies out there that manufacture excellent electronic watches, but with everything that Casio have to offer alongside their long lifespan, it's not hard to see why these are some of the best on the market.