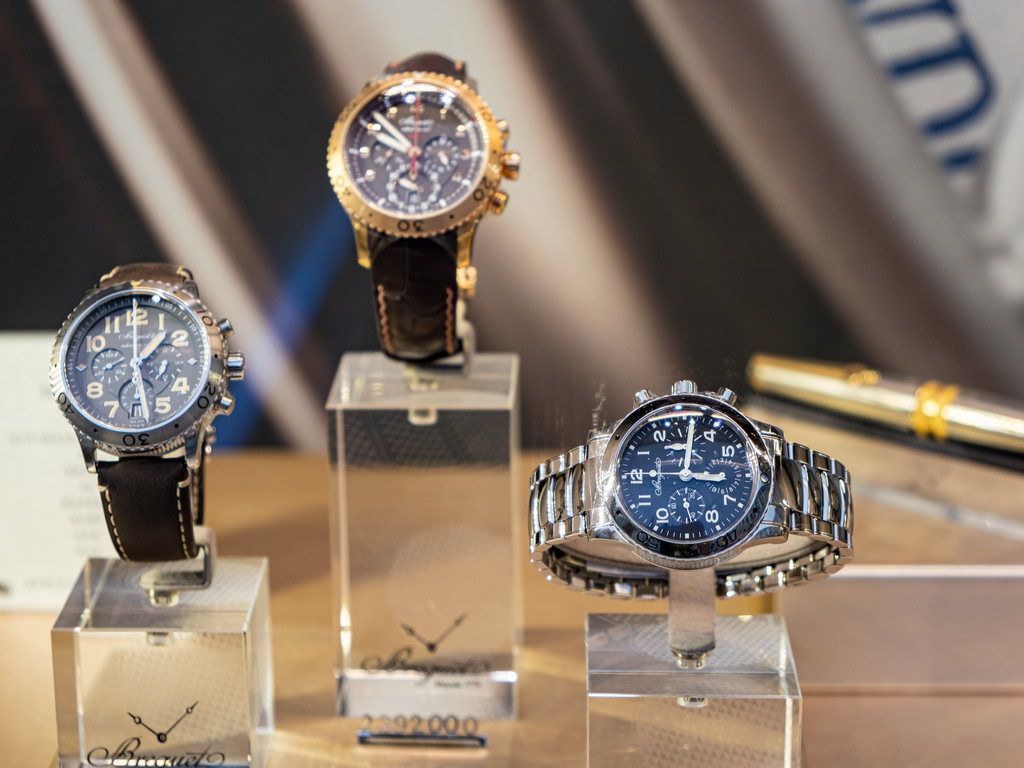 Are you looking to kick off your journey into the world of luxurious watches, or perhaps add a new one to your growing collection? If so, it may be worth taking the time to read this comprehensive list of the top 10 luxury watch brands to check out in 2021.
Audemars Piguet
When the Royal Oak design from Audemars Piguet first debuted in 1972, it set itself apart from the rest of the industry with its distinctive thicker casing. While this has become a more common feature among luxury watches today, it's no secret that timeless design exudes from this company's fine wristwatches.
Breitling
Founded back in 1884, this brand is certainly one that's made its name in the luxury watch industry and remained at the top of the market. While a known favourite of aviators, there are several amazing timepieces from Breitling that anyone should consider buying in 2021.
Breguet
Breguet has created some phenomenal pieces over the years, providing buyers with fantastically designed watches that are not only innovative, but also unyielding – meaning that their appeal is certain to last countless years from now.
Bvlgari
While predominantly known for jewellery and other luxurious items, this is an excellent brand that cannot be overlooked, especially if you're looking for stunning watches with breathtaking jewels.
Charles Oudin
Countless high-status individuals throughout the ages have worn timepieces from Charles Oudin, including the likes of Queen Victoria of England – making them an excellent brand for anyone who wants to feel like royalty.
Chopard
Another company well known for fusing the world of luxurious watches and fine jewellery is Chopard. This brand has a stunning range of high-end watches that are sure to leave you in awe, like the L.U.C Full Strike, for example.
Jaeger-LeCoultre
Famous for their incredible designs and great features, this particular watch brand is one that you simply can't miss when searching for the best luxury watches of 2021. There are a few different Jaeger-LeCoultre models that you're certain to be interested in, like the Rendes-Vous Day and Night, Master Ultra Thin Perpetual, or the Geophysic Universal Time (as just a few examples).
Rolex
Of course, when reading a list of the most luxurious watch brands, you're going to see Rolex pop up. This brand is easily one of the most recognisable in the world – and with a variety of unrivalled timepieces that span decades and appreciate year on year, there's something for everyone.
Patek Philippe
Anyone who's a true fine watch collector will know (and surely own) at least one Patek Philippe timepiece. While Rolex is certainly a status symbol across the globe, Patek is often more recognisable as being one of the best among those experienced in horology. If you consider yourself a watch connoisseur and don't own one already, you're sure to want one in 2021.
Verdure Watches
Last but not least, we have Verdure. Created with the vision that wristwatches are for daily use, their designs prioritise both form and function for watch wearers everywhere. Their unique construction isn't just made to be fashionable and practical, but also incredibly comfortable, too.