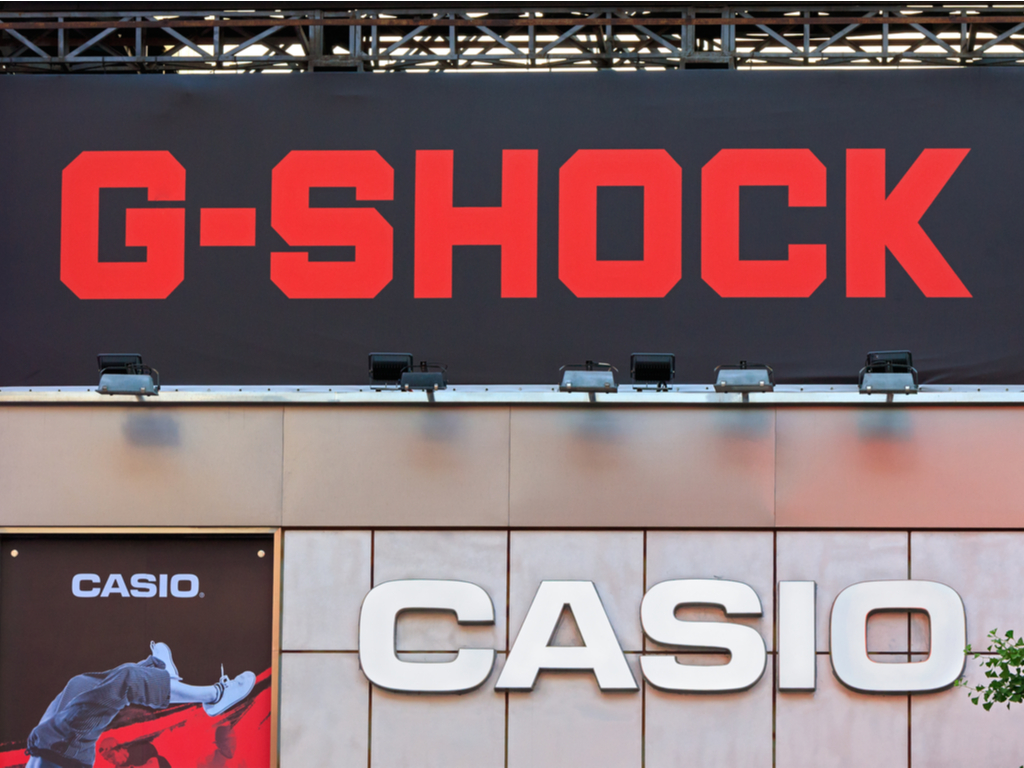 Here are 10 of the best G-Shock watches that you may want to check out:
1. G-Shock GWF-A1000 Frogman Diver's Watch
The Frogman G-Shock is quite well known – and if you're interested in getting one of these types of watches, it could be well worth looking into the GWF-A1000 in particular. There's so much that simply make it a perfect choice for diving and water sports.
2. G-Shock DW-9052-1V Digital Military Watch
Often considered to be the standard issue G-Shock, this watch is commonly seen on the wrists of military personal and extreme sports athletes. While one of the cheapest models in the range, it certainly doesn't lack in strength, durability, or functionality.
3. G-Shock GA-700-1B Extra-Large Analog Watch
As the name implies, this particular series is quite big – but that's not all you can expect from this watch. With long battery life, large buttons, and an LED light button to name just a few features; it's certainly an excellent choice.
4. G-Shock MTG-B1000 Analog Stainless Steel Watch
Rugged and beautiful at the same time, this watch is easily one of the best in the G-Shock series. Solar powered, sapphire crystal, Triple G Resist, and much more are on offer to you with this fantastic device.
5. G-Shock G-STEEL GST-B300SD-1A Solar Stainless Steel Analog-Digital
If you're looking for a formal looking watch that's ideal for the workplace, or any other kind of social setting, it's well worth looking into getting this particular G-STEEL. Its tough solar panel and front-facing LED are just two examples of the features you can expect.
6. G-Shock GBD-H1000 Fitness Smartwatch with Heart Rate Monitor
The most advanced fitness smartwatch from the G-Shock line is undoubtedly this one, ideal for sports enthusiasts and those who love to be outdoors. This is made pretty clear from features like its quad sensor, GPS, solar charging, heart rate monitor, compass, and more.
7. G-Shock G-SQUAD GBD-800 Training Watch
If you're looking for an affordable watch for running and fitness without missing out on quality, the GBD-800 from the G-Squad line of fitness-orientated watches could be perfect for you.
8. G-Shock GG-B100-1a3 Mudmaster Sensor Watch
On the other end of the scale is the GG-B100-1A3 Mudmaster, a far more rugged watch ideal for extreme outdoor activities (especially with features like a compass, thermometer, step tracker, etc.).
9. G-Shock GWG-1000-1A3 Mudmaster Solar Analog-Digital Watch
Another excellent Mudmaster watch is the GWG-1000-1A3, one of the toughest looking watches around. It's one of the best for rescue workers and those in extreme environments, and well worth considering if you want a great, sturdy watch.
10. G-Shock GW-9400-1 Rangeman Solar Digital Survival Watch
This particular Rangeman G-Shock Watch is easily one of the most popular of all the professional-use watches – and with its many great survival features and affordable price, it'd not hard to see why.